Why I 'hide' my family – Vera Sidika
Vera Sidika has been forced to explain whether she really loves her family as she 'hides' them from social media.
This is because you would be hard-pressed to find a picture of the Sidika family on Vera's social media pages despite her fame.
"You don't post your mom or dad do you really love them?" read a question.
And Vera revealed that the reason she doesn't post her family on social media is to protect them from 'pathetic' social media comments.
"Oh yes (I love them). So damn much. Top 5 Whatsapp chats and call log is mom, dad, bros manger, P.A. Top 5 mobile and internet banking transfers list is my family! I just don't post them to protect them from pathetic comments. Y'all can attack me but won't let ya'll attack my family for real," she wrote explaining her decision to keep her family away from social media.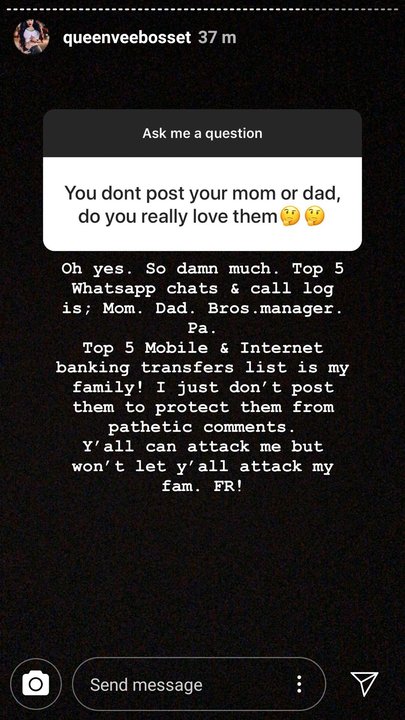 Vera Sidika reveals why she 'hides' her family